The Collection today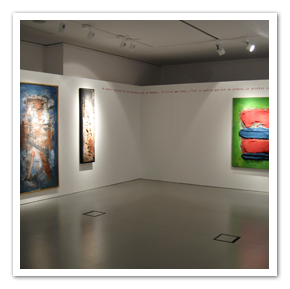 The Neirynck Collection is absolutelty remarkable not only because of the works it comprises, but also through the history, anecdotes and meetings associated with the collection. It provides us with a different view of a whole aspect of our heritage. Aware of the contribution that his collection could make, Thomas Neirynck wanted to perpetuate his life's work for future generations and so as to see through this ambition, he turned to the King Baudouin Foundation. He donated his collection to the Foundation and created a fund in his name to oversee the appropriate conservation and promotion of his collection.
In accordance with the donor's wishes, the Foundation joined forces with the BAM (Beaux-Arts Mons) to develop the project. The Museum suggested working mainly with temporary exhibitions, each of which would highlight a particular aspect of his collection. Thomas Neirynck loved this idea, which enabled a work to be approached from a different perspective each time.