Thomas Neirynck, the sponsor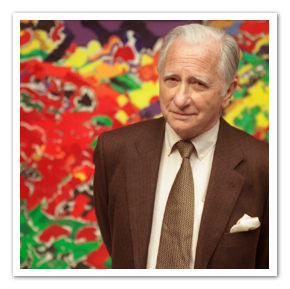 A man of art, heart and passion: this is the image that Thomas Neirynck (1924-2010) has bequeathed to us through his collection. He demonstrated an enthusiastic interest for the art of his time. Each of the canvases he acquired evoked an emotion for him, one that he wanted to share with us. Yet what characterized his project most was the loyalty and friendship that he shared with most of the artists whose work he collected.
Artist in his soul, he chose to support and encourage numerous artists who managed to express a feeling that he shared with them through painting.
His profession enabled Thomas Neirynck to be a sponsor of the type rarely seen today, as well as a real example of generosity. He never hesitated to buy artists' work in order to help them through the sometimes difficult periods they faced.
Creating this collection was for Thomas Neirynvk a way of expressing himself - in memoriam.